Erik Parker is a New York-based artist, known for his cartoonish compositions that riff on traditional genres of portraiture and still-life. Heavily influenced by the 70s, Erik pulls inspiration from vintage magazines with high quality printing and color. A combination of this imagery featuring rock stars and old stereo equipment (and much more) lends a hand in bringing Erik's art to life.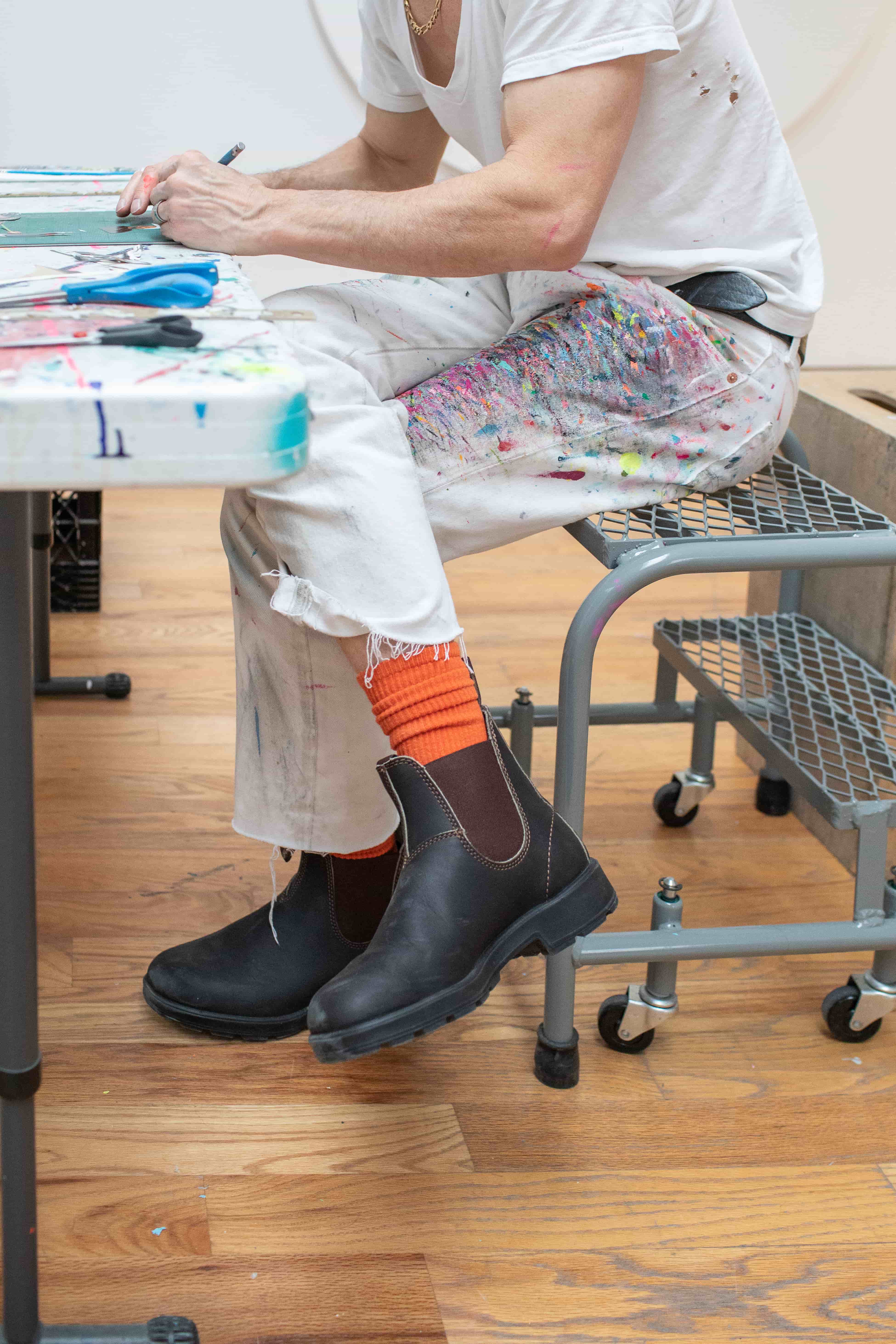 "I feel uncomfortable with the word creative. It's work. Artwork. Straight up labor. Painting is blue collar."
"I don't want my work to alienate people and have them scratching their heads, I want them to vibe with it right away."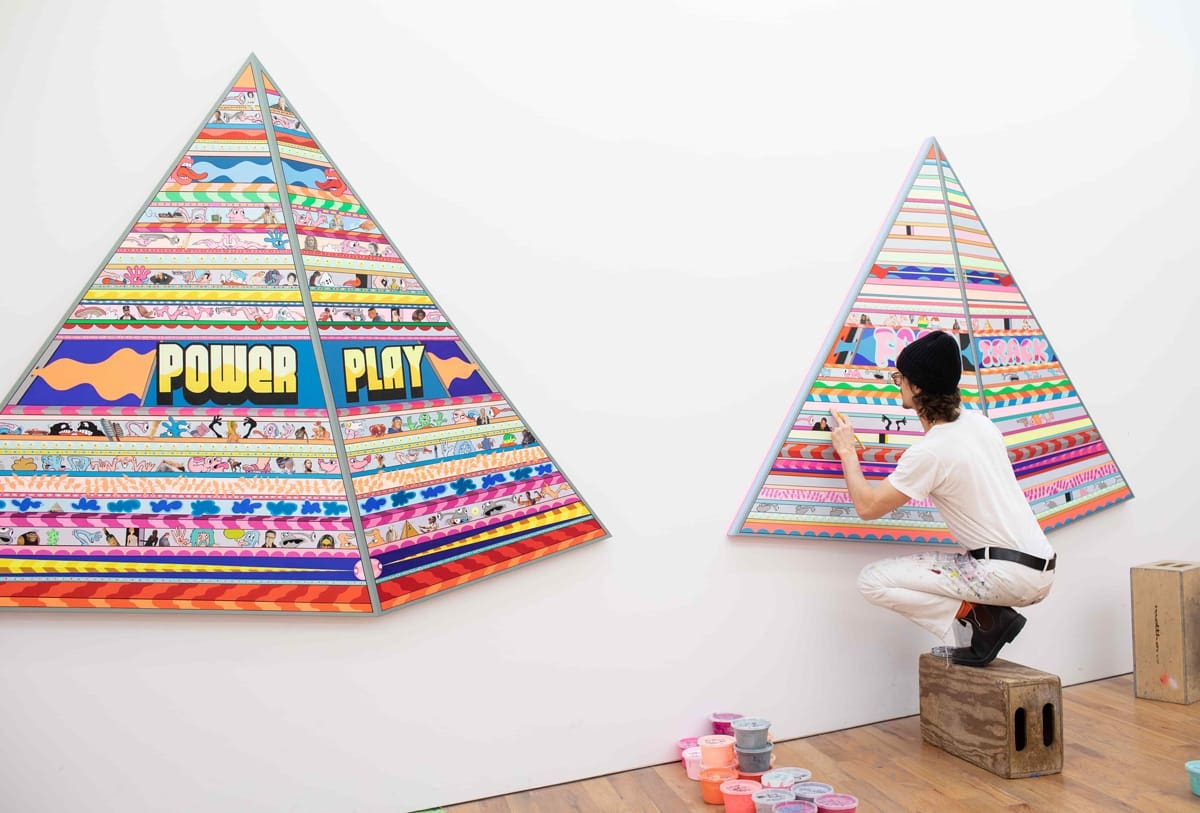 "Being an artist, you're on your feet all the time, or kneeling on your foot bent, so we wear boots here. We wear work boots at this painting studio."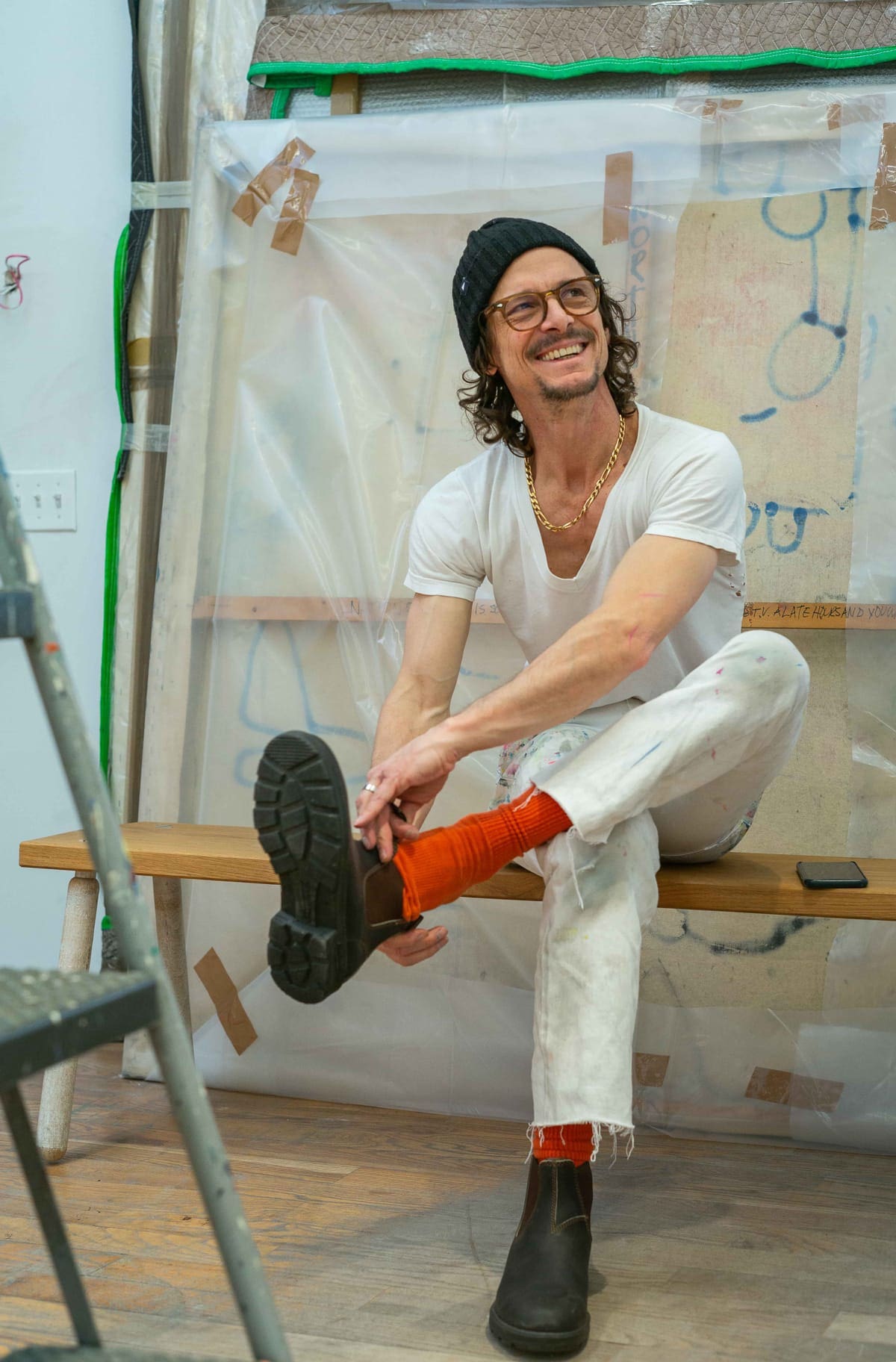 Follow us on our social channels to learn more about the amazing people that wear our boots.