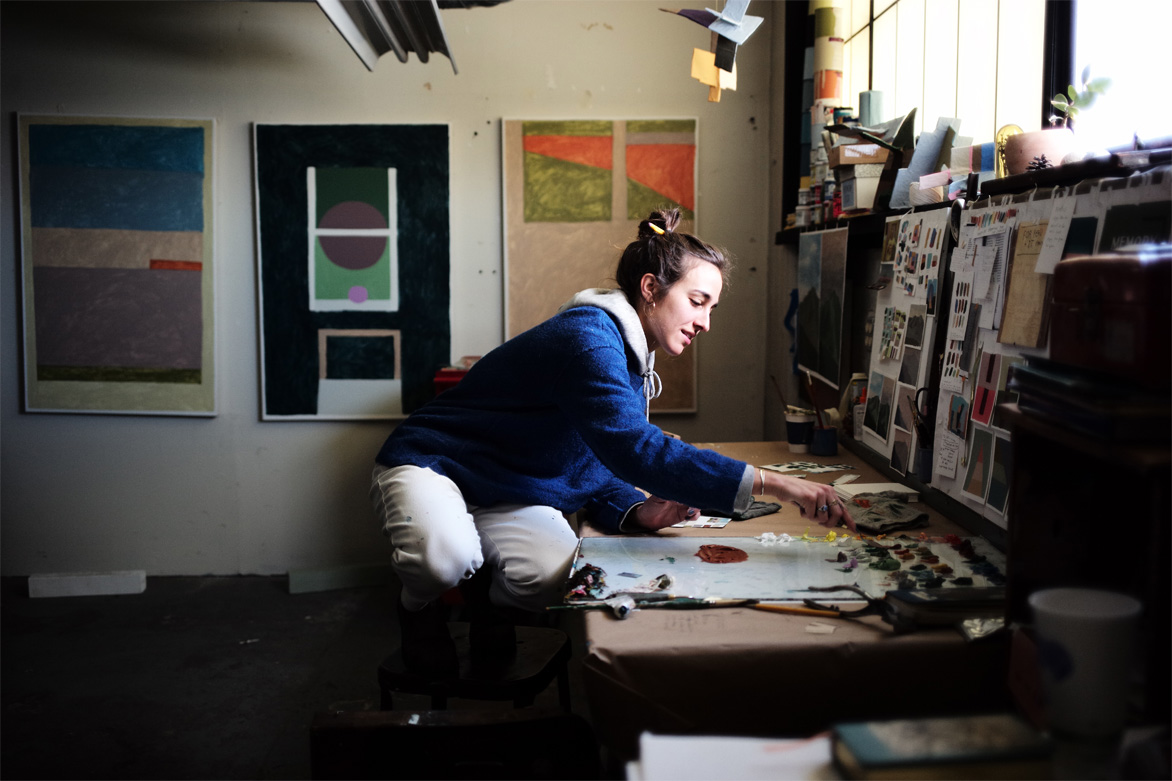 Massachusetts-born, Brooklyn-based artist Kristin Texeira paints to remember. Incorporating color, sketching and writing, her art combines the familiar and the abstract to evoke the fuzziness of memory. Her fascination with color and memories started as a child and has only grown stronger.
"I make paintings so I have proof of moments in time. It's kind of the way people would take photographs as moments, ways to document, and that's what I do with color really," she says. A graduate of the Massachusetts College of Art and Design, Kristin has exhibited and been awarded residencies in the U.S. and abroad.
---
---
"Blundstone as a brand... there would be lots of warm browns, indigoes, maybe a hot red in there and then maybe some oaky colors."
---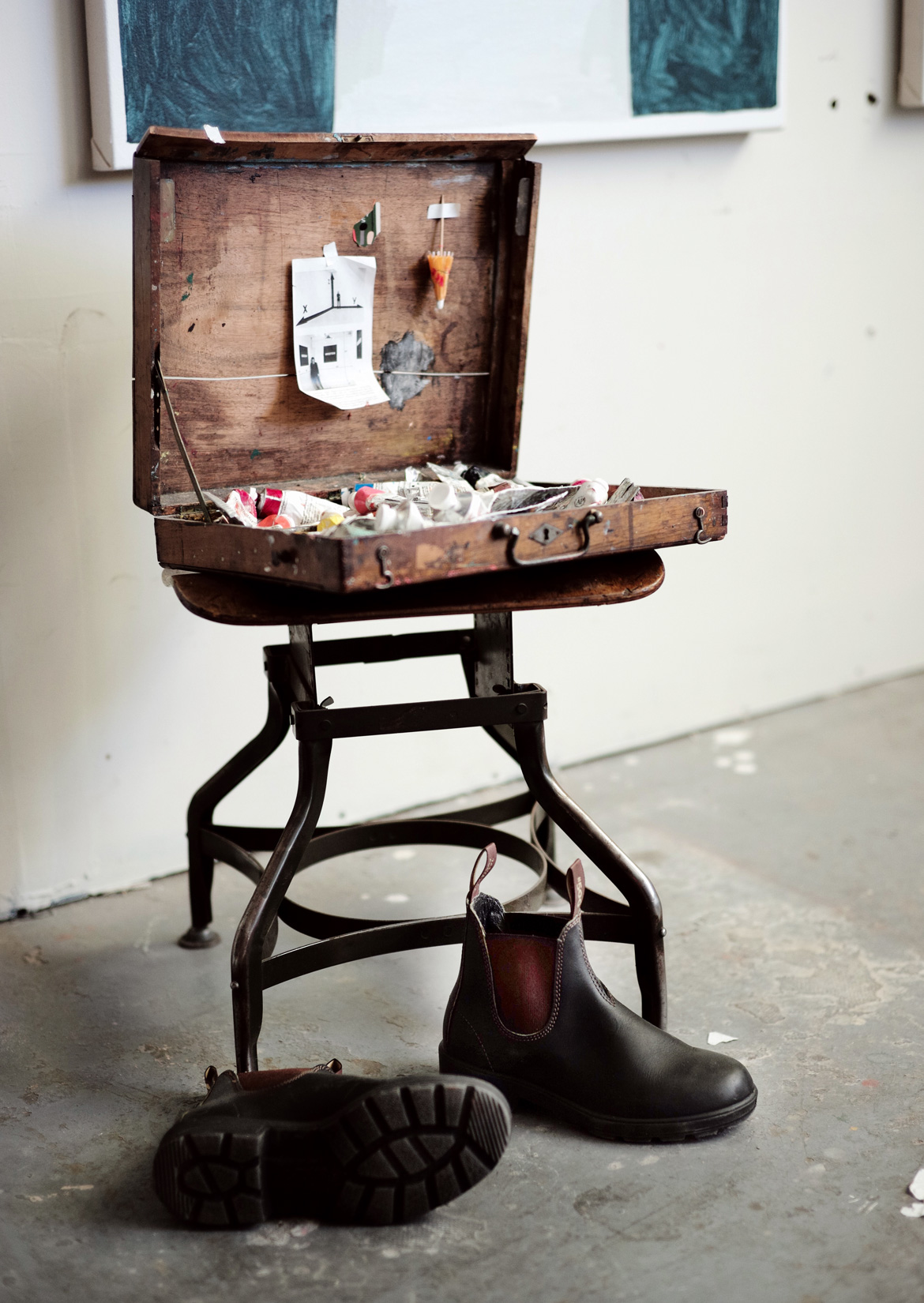 The 500 series is a universal boot that straddles dusty terrains and concrete jungles with ease. It pairs well with jeans and work shorts as it does with skirts and pants. Crafted from premium leather, for a smooth, seamless finish, it looks great, wears better and goes everywhere life takes you.