Now that spring is in full swing, we are dreaming of growing herbs, vegetables and flowers, and maybe even jumping in a few muddy puddles wearing our rain boots. One thing is for sure, with all the planting, weeding, and pruning in store, staying properly outfitted is part of the labor of love you are about to undertake. Not just any garden clogs or garden shoes will do. Follow the lead of gardening professionals who muck about in their Blundstone bogs while keeping feet dry, protected from the elements, and looking stylish every step of the way. These are more than durable work boots, they are trendy gardening boots that look as good as they feel!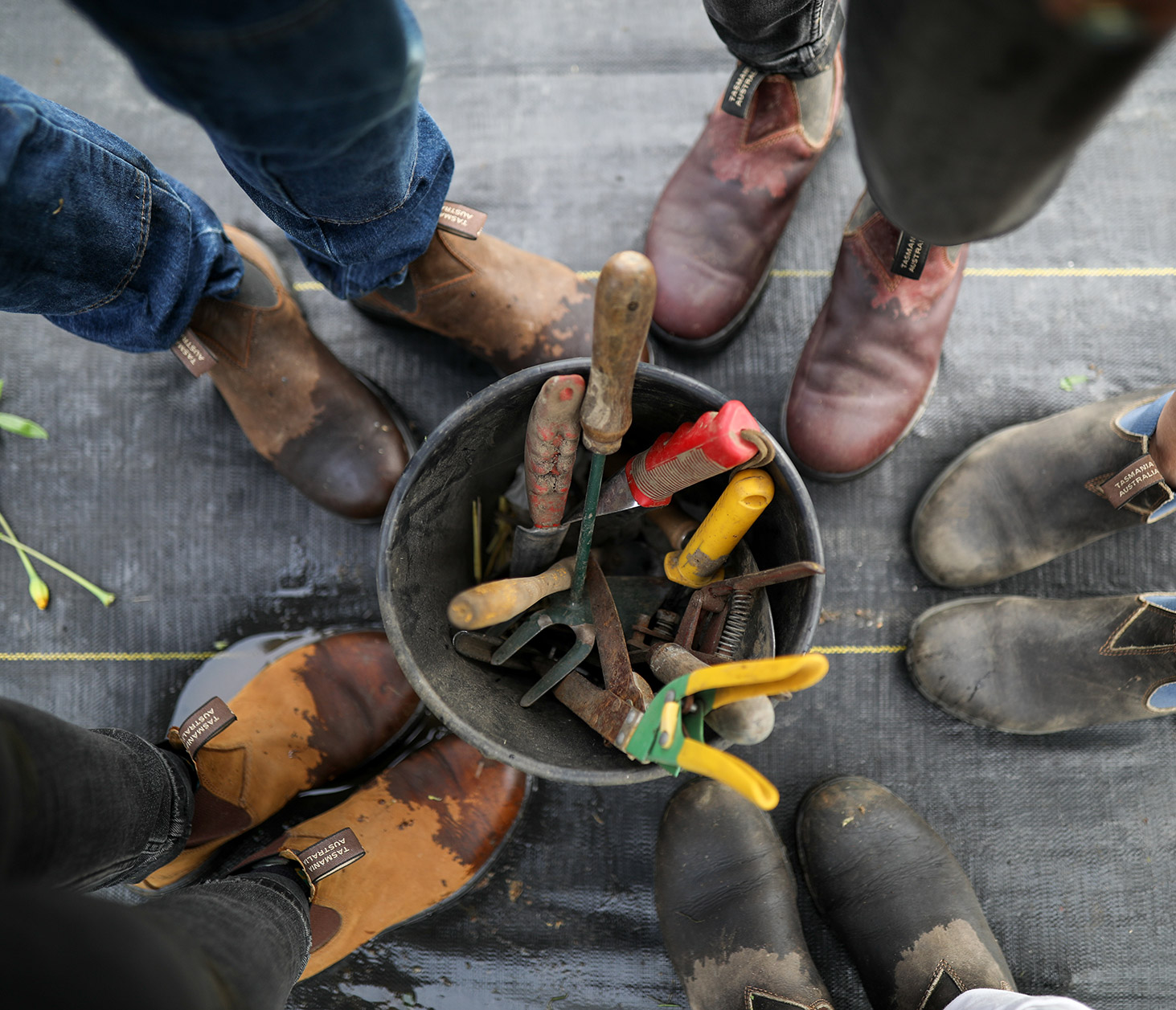 Durable to the elements & heavy-duty, yet comfortable and supportive Chelsea boots
When working in the garden or rainy days, if you think any garden shoes, or a simple pair of crocs will do, think again. There are plenty of choices for a slip on boot, but they aren't capable of taking on inclement weather or heavy-duty gardening like our boots. Average rubber garden boots will leave you with muddy, wet feet, a soggy insole or socks, and countless other surprises in the footbebd, such as sunburn, bug bites and creepy crawlers. Gardening boots should be comfy, water-resistant, have good grip, have comfortable insoles, a durable outsole, and be easy to clean. You also want your gardening shoes, whether tall rain boots or short slip on boots, to be easy to take on and off. Blundstone boots are light, flexible, have water-resistant rubber, are comfy, and their signature pull tabs make them quickly removable for an easy slip on boot. And these best seller bogs will stick with you, season after season.
---
"BEST BOOT EVER! I tend to spend a lot of time in the garden and outdoors and these boots are incredibly comfortable and versatile in their uses. I bought them for gardening and now I wear them for everything, not kidding."
- Isabela M.
---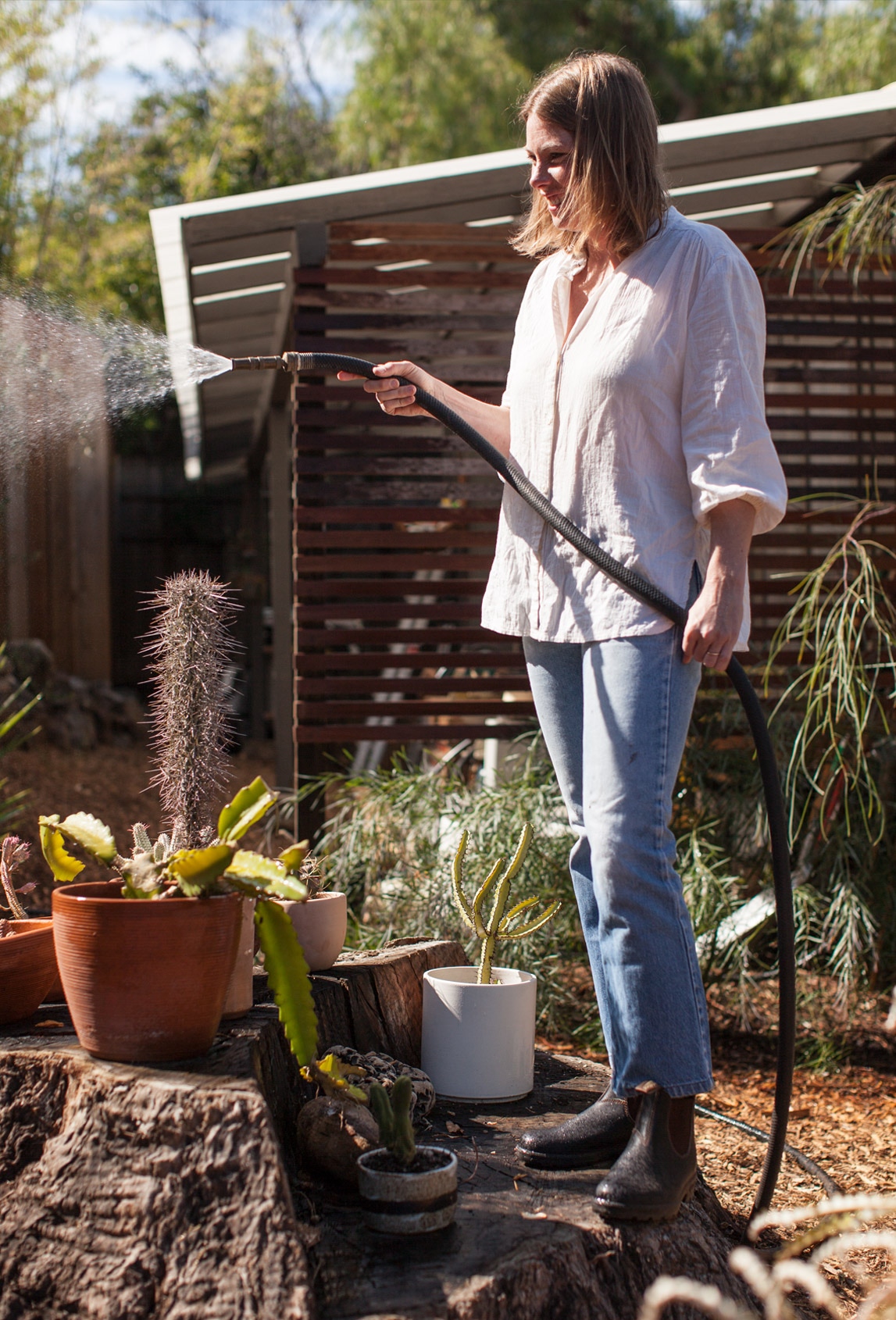 These Best-Sellers Go With Any Outfit
The additional appeal of our Blundstone boots to check out is that they are versatile and stylish. What other gardening shoes can go straight from spending time knee high in the garden to a meeting in the city? With a footbed that cradles, these slip on boots are weather-ready water-resistant shoes. That means, they are just as comfortable on rainy days as on sunny ones. These ultimate boots have a rubber sole so they grip the ground wherever you go. From a hike in the woods or a trip through the Amazon, to a meeting at the office or out to dinner, our Blundstone neoprene bogs are the original muck boot that takes you wherever you need to go without missing a step.
---
"Amazing footwear! I live in the mountains of North Carolina and I wear my Blundstones to hike, mountain bike, and garden. My boots clean up well for indoor volunteer work at our local food bank and look GREAT with jeans when I am spending time with friends on our porches. Thank you Blundstone!"
- Joyce S.
---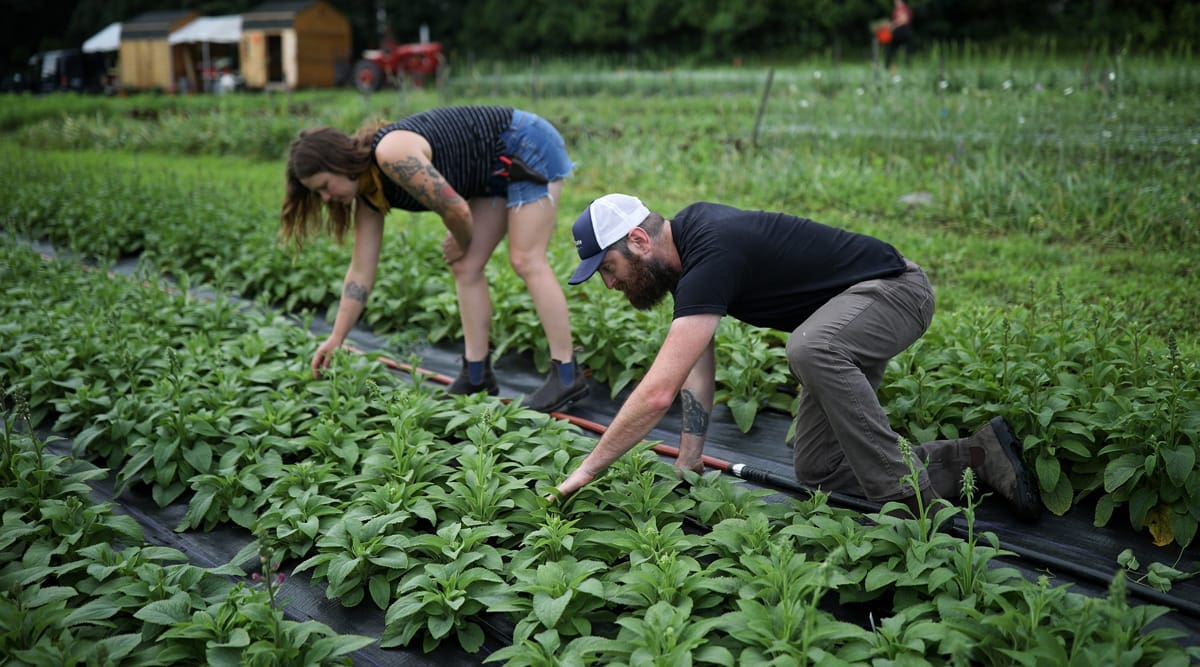 Follow us on our social channels to learn more about the amazing people that wear our boots.