We offer only the best in safety footwear. We've been crafting boots since the late 1800s, so we reckon we know a thing or two about comfort, quality and safety.
Embarking on a continuous research and development program, we strive to be the best in our field. Our research and design team based in Hobart searches the globe for the finest materials and components to create the best and latest in safety footwear.
---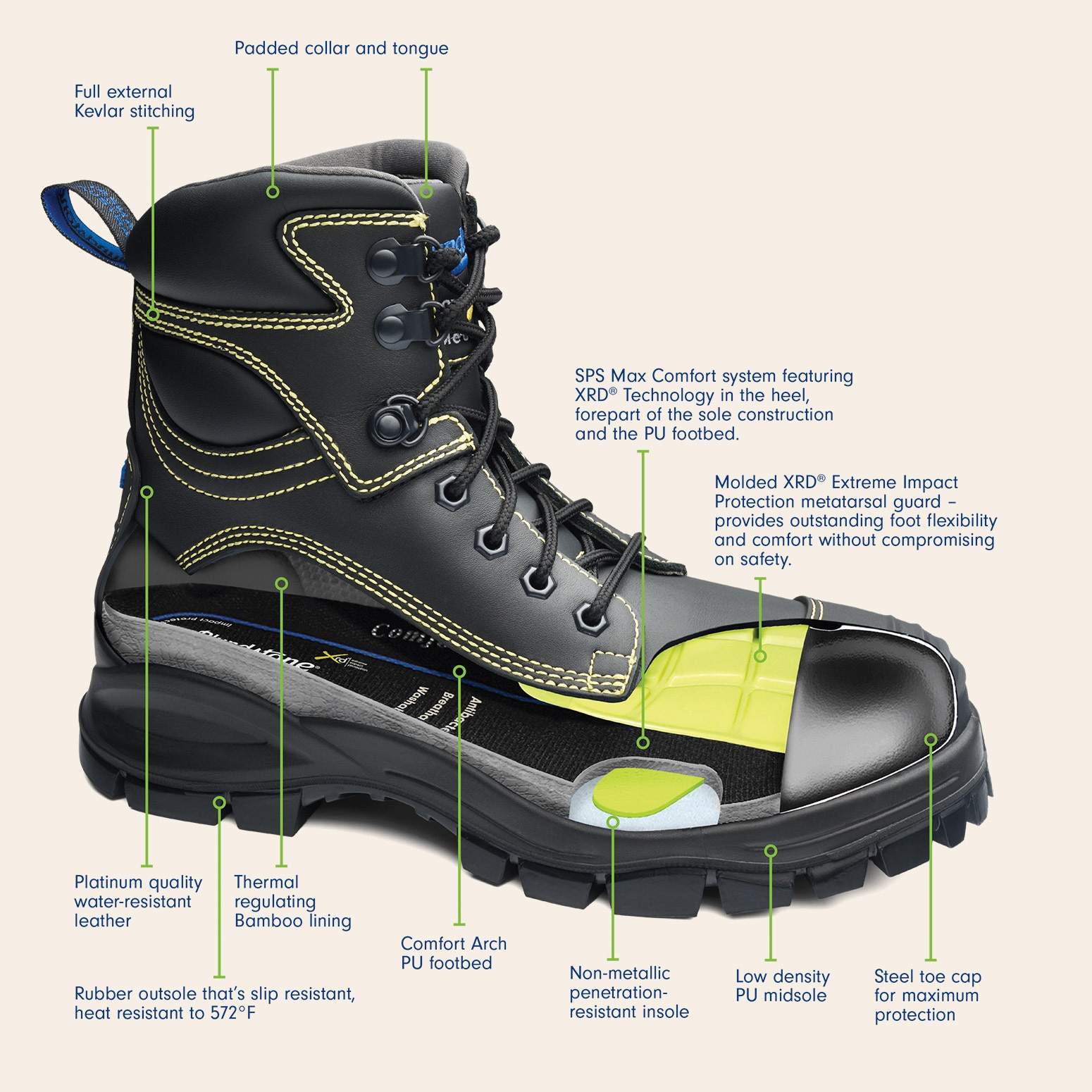 Built To Protect
Did you know that there are 52 bones in your feet—one quarter of all your bones? There are 66 joints and more than 200 muscles, ligaments and tendons. Your feet deserve the best because they work hard. The average person walks four times around the globe in their lifetime. 100+ metric tonnes of pressure are put on your feet daily—equivalent to a fully loaded cement truck.
This is why we feel so strongly about proper foot protection. The Blundstone Work range is specifically designed to withstand the toughest of environments, all to ensure your feet stay safe. That is why we have packed these boots with technical features.
All of the styles in our Work range carry a minimum of six features from the list below. Most have many more.
---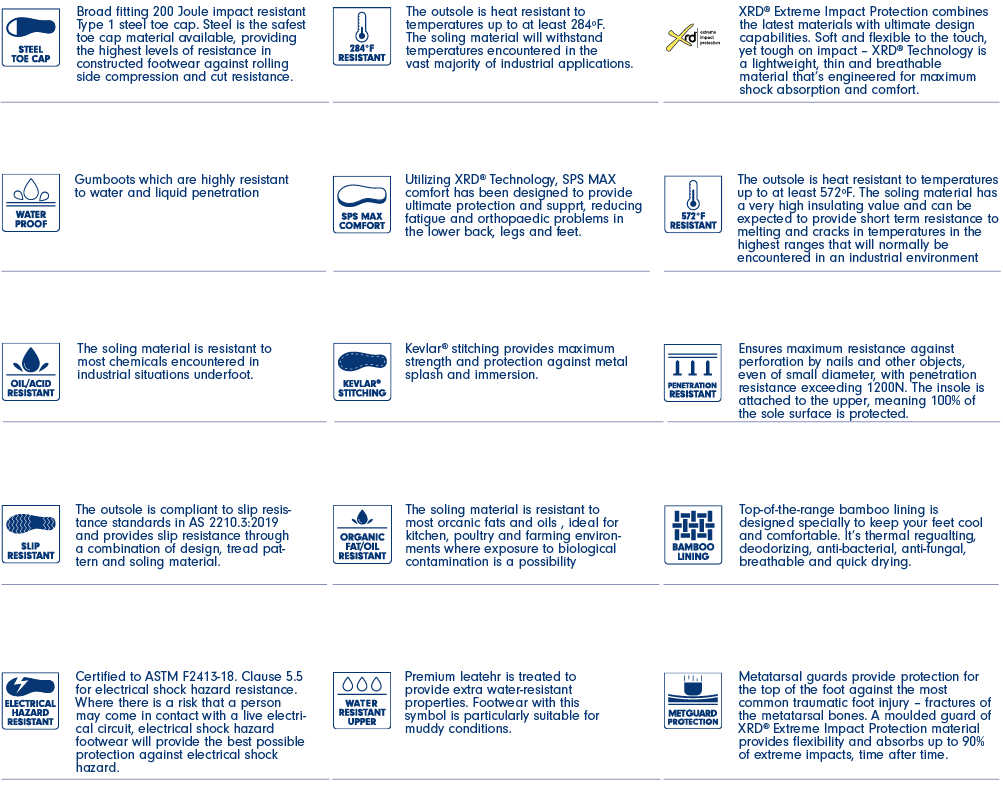 Built For Comfort
We're a heritage company that has not only embraced new technologies but actively engineered our own comfort and safety solutions
Our Shock Protection System MAX sole technology has been designed to provide ultimate protection and support, reducing fatigue and orthopedic problems in the lower back, legs and feet. Shock Protection System MAX includes XRD® Extreme Impact Protection, a lightweight, thin and breathable cushioning material that's engineered for repeated impact and shock absorption. It absorbs up to 90% of energy at high speed impact. And this high-tech material isn't only in our safety footwear but our casual boots too.
XRD® is a registered trademark of Rogers Corporation.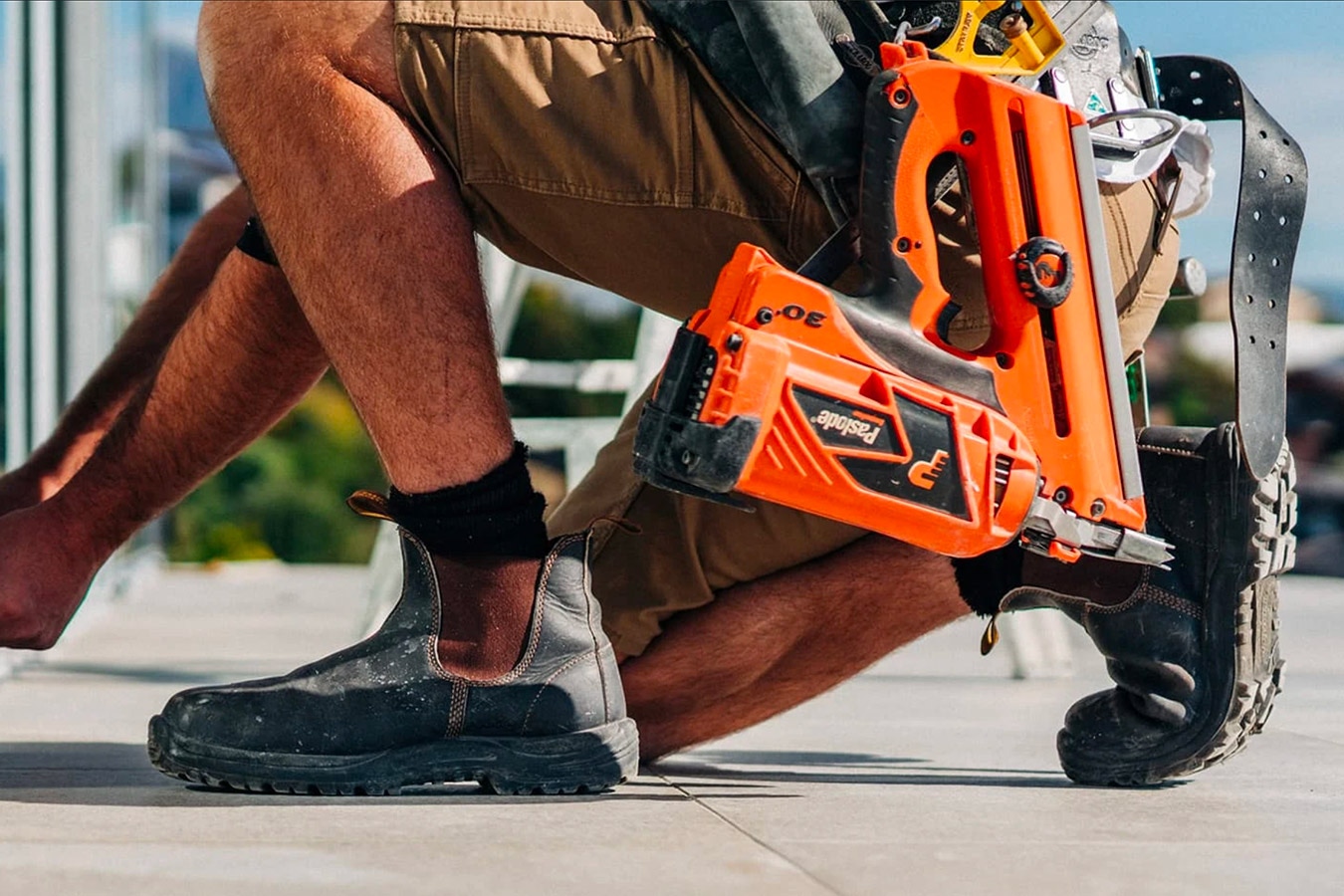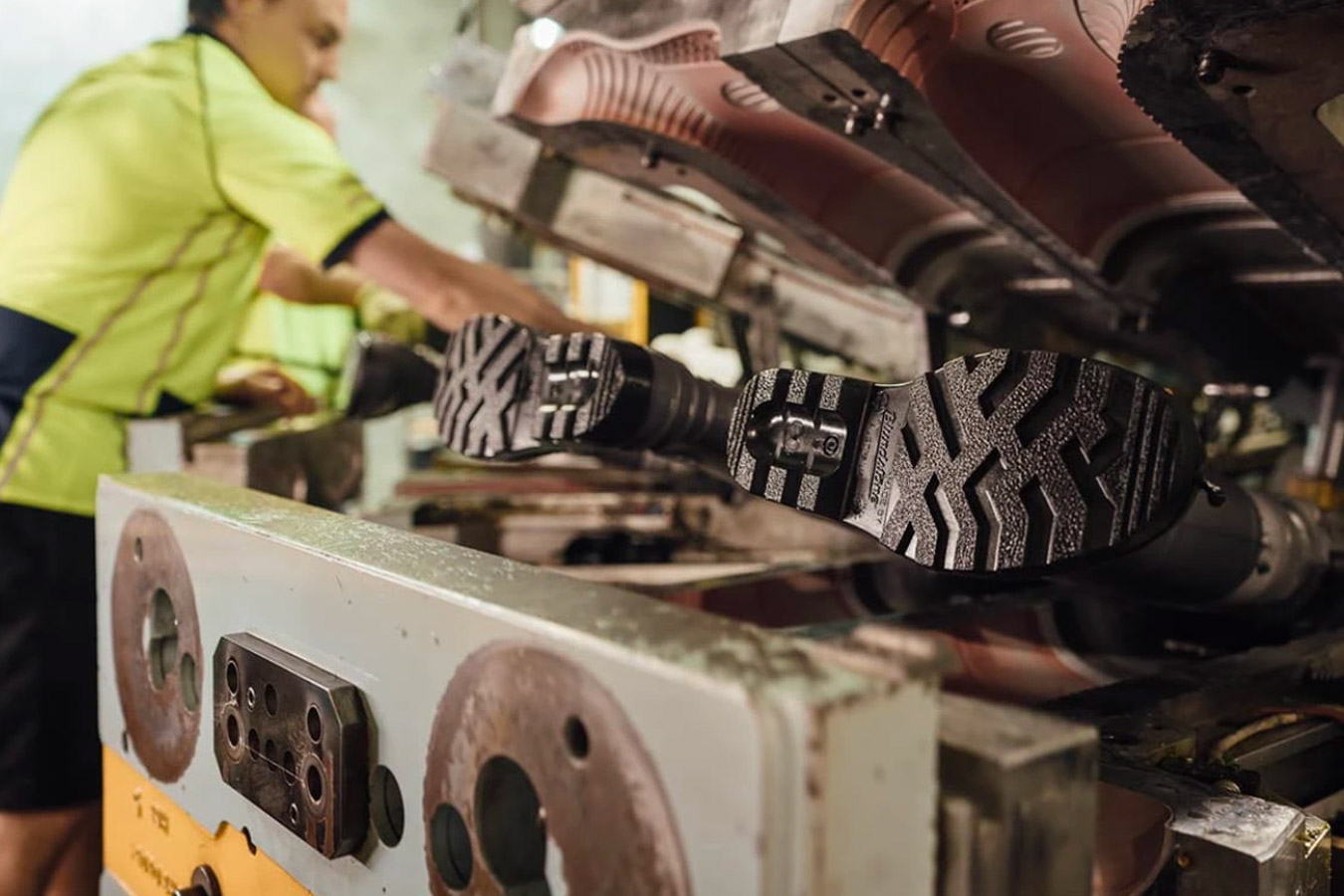 Built To Last
At Blundstone, safety is a part of our heritage. Our safety styles are built to protect, with features that provide optimum protection against impact and penetration, plus resistance to cuts, chemicals, heat, electrical hazards, rolling forces, and other foreign stimulus.