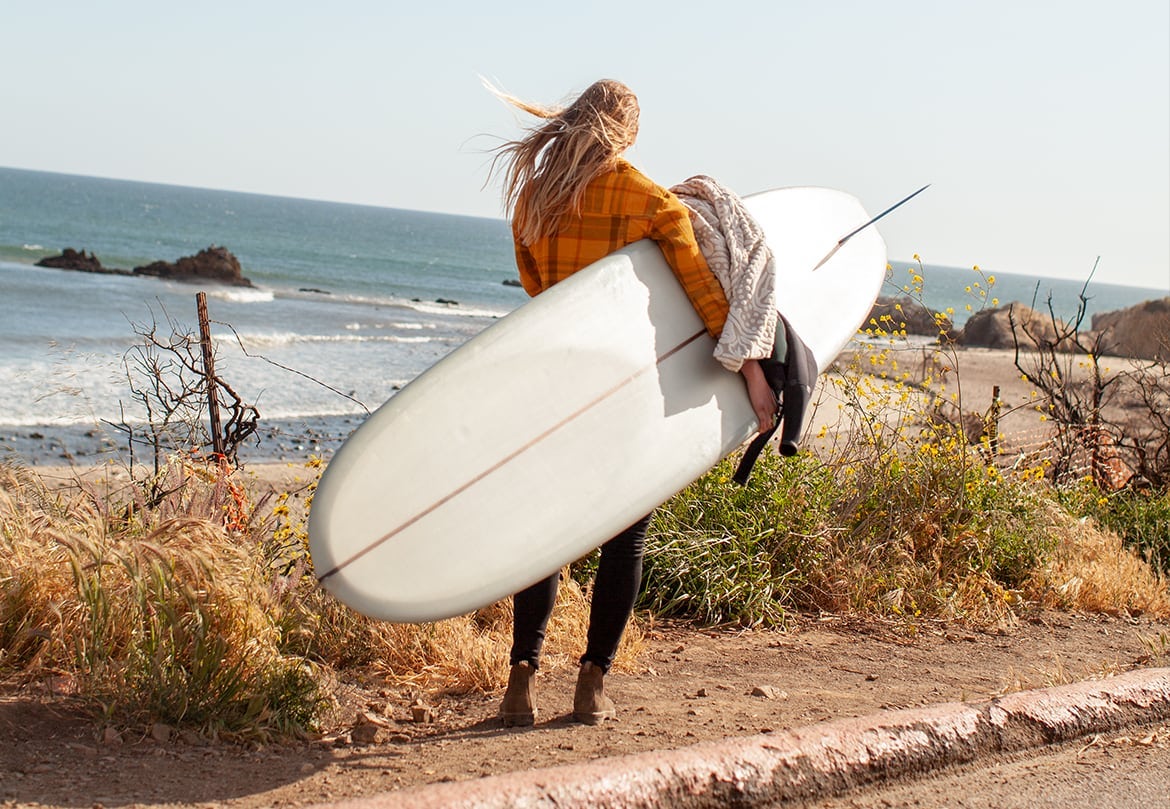 Anna Ehrgott is a natural born adventurer. A surfer since childhood, she travels the world surfing remote waves and enjoying the outdoors.
When she's not off on an adventure, Anna balances her life by running Sage Brush Bags, a brand of Earth-conscious surfboard bags handmade in Southern California that she founded in 2013. Whether she's off searching for undiscovered surf spots in Iceland, or helping to clean up the environment one surf bag at a time, Blundstone boots go everywhere Anna's life takes her.
---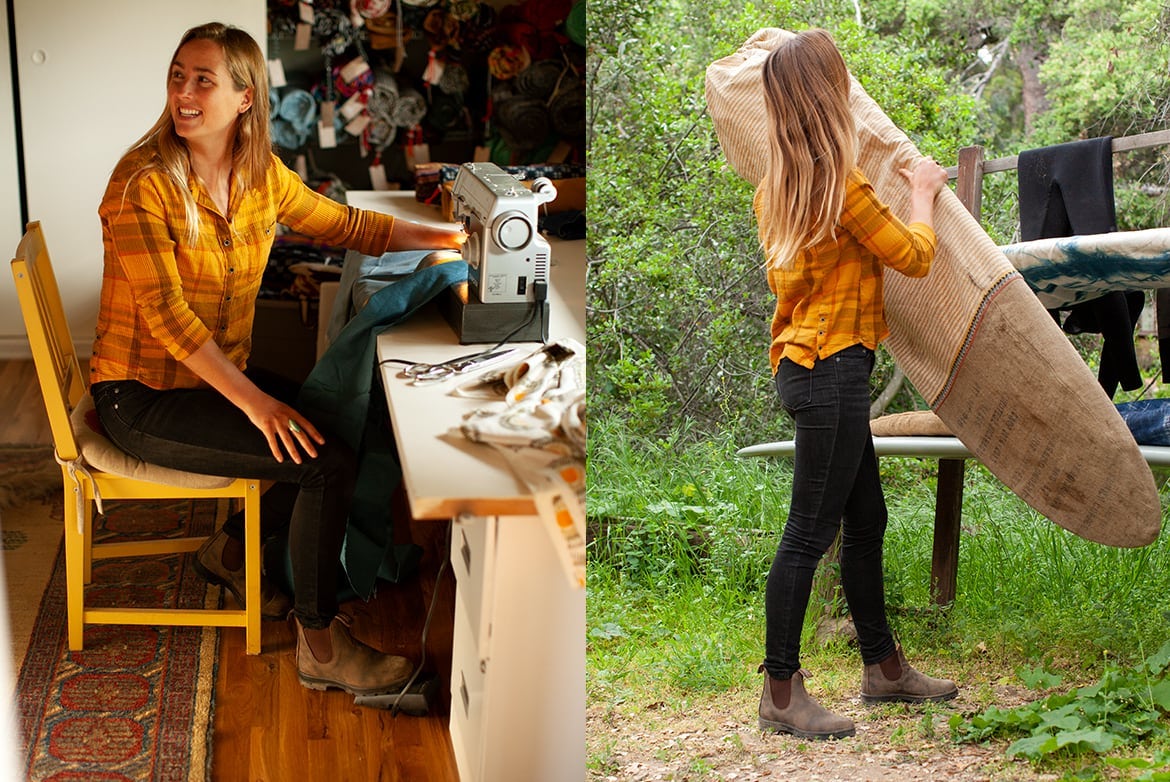 ---
"I love to go to places where you need to camp or find alternative ways to survive. I just really love the adventure that comes along with traveling to places like that."- Anna
---
"Every day of the week is something different for me and I really value that. I love the adventure of finding new challenges and working on a different project every day." - Anna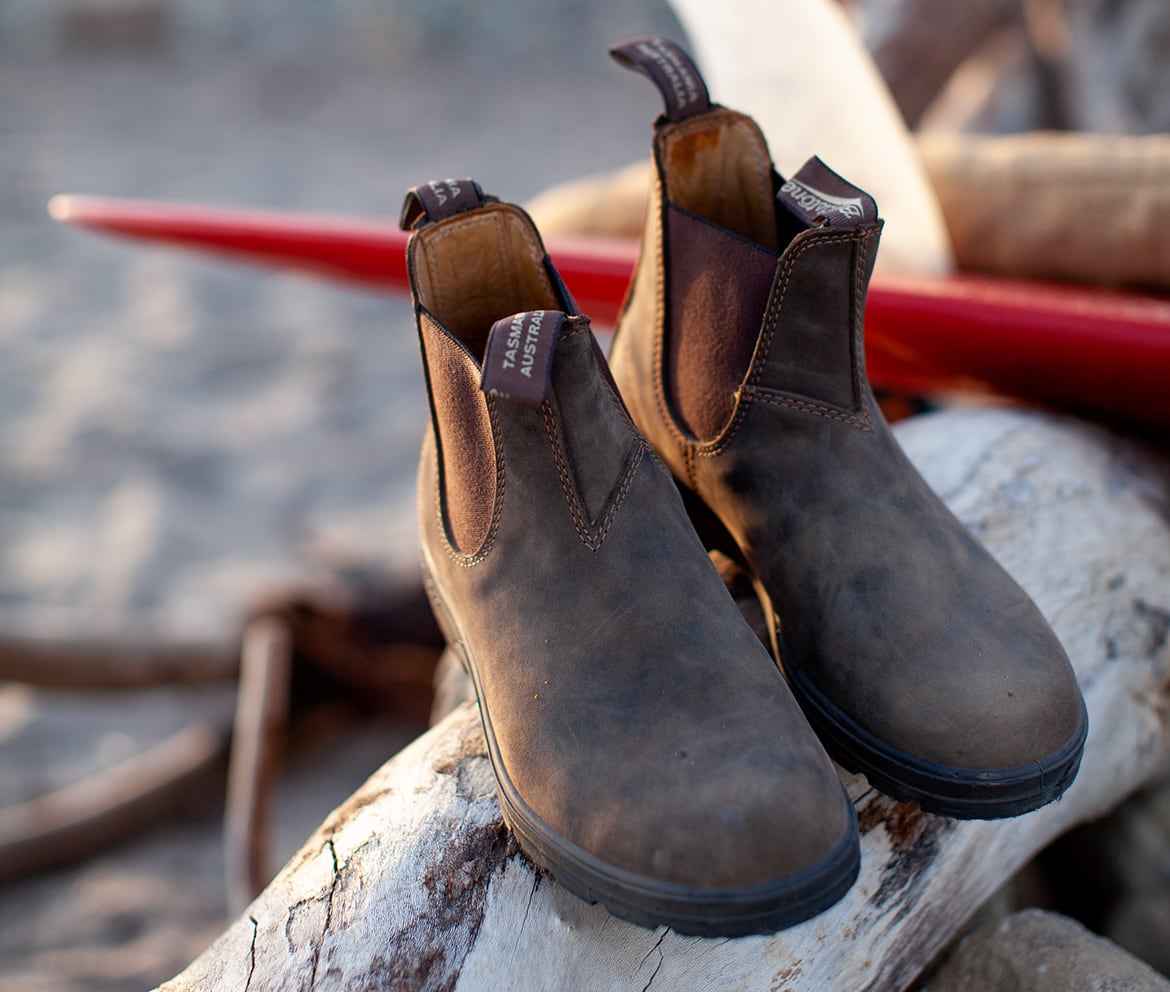 The evolution of a classic. After putting tons of miles on our Original 500s, we applied everything we learned into this series of boots. The result? A longer-wearing, leather lined, lightweight boot designed for ultra comfort, come rain or shine.