LIMB; Jay Nelson & Rachel Kaye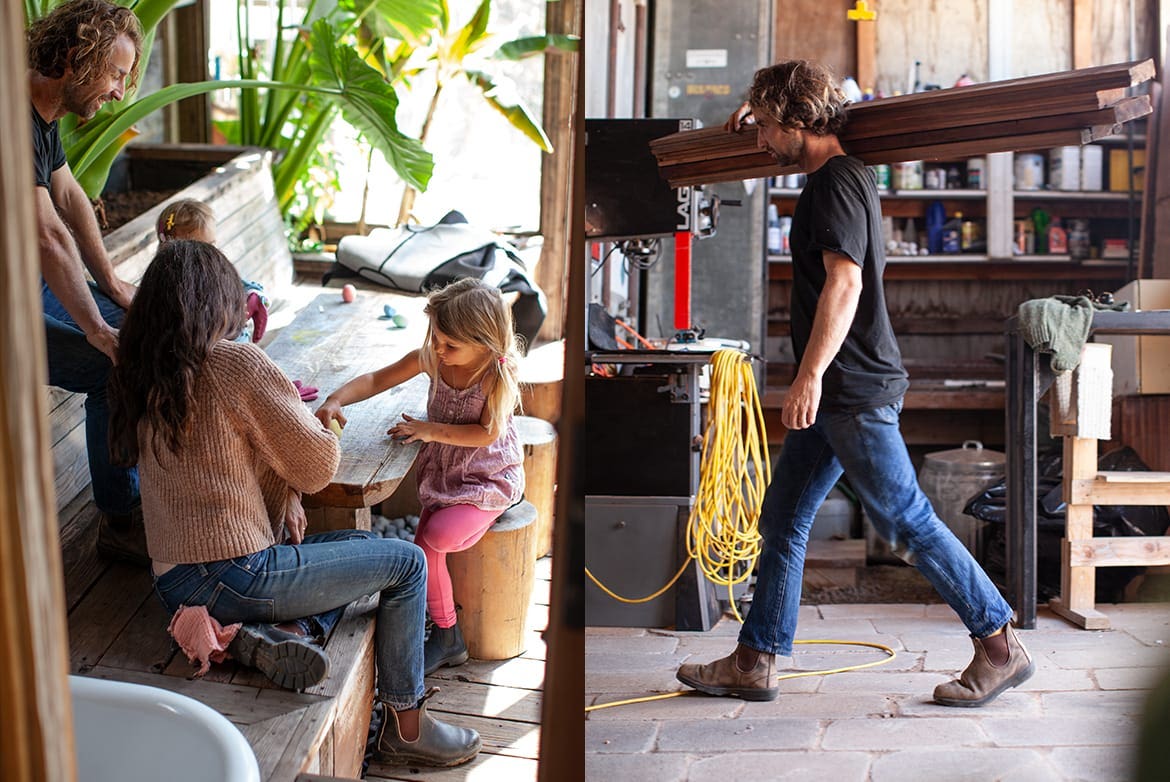 Jay Nelson and Rachel Kaye are married artists living in San Francisco who balance their lives between raising two children and pursuing their creative endeavors.
Jay is an architect-artist-surfer who crafts treehouses and mobile structures and creates paintings that explore light and space. Rachel is known for her bold, joyous paintings that are filled with swirling lines and patterns. Working from a studio Nelson built in their backyard, the couple occasionally collaborate and exhibit individually.
---
"Both the treehouse and camper were my home, so I was building things that made sense and that I needed." - Jay
---
---
"Dream exhibition, dream home, dream year living abroad. Just steadily working towards those things."- Rachel
---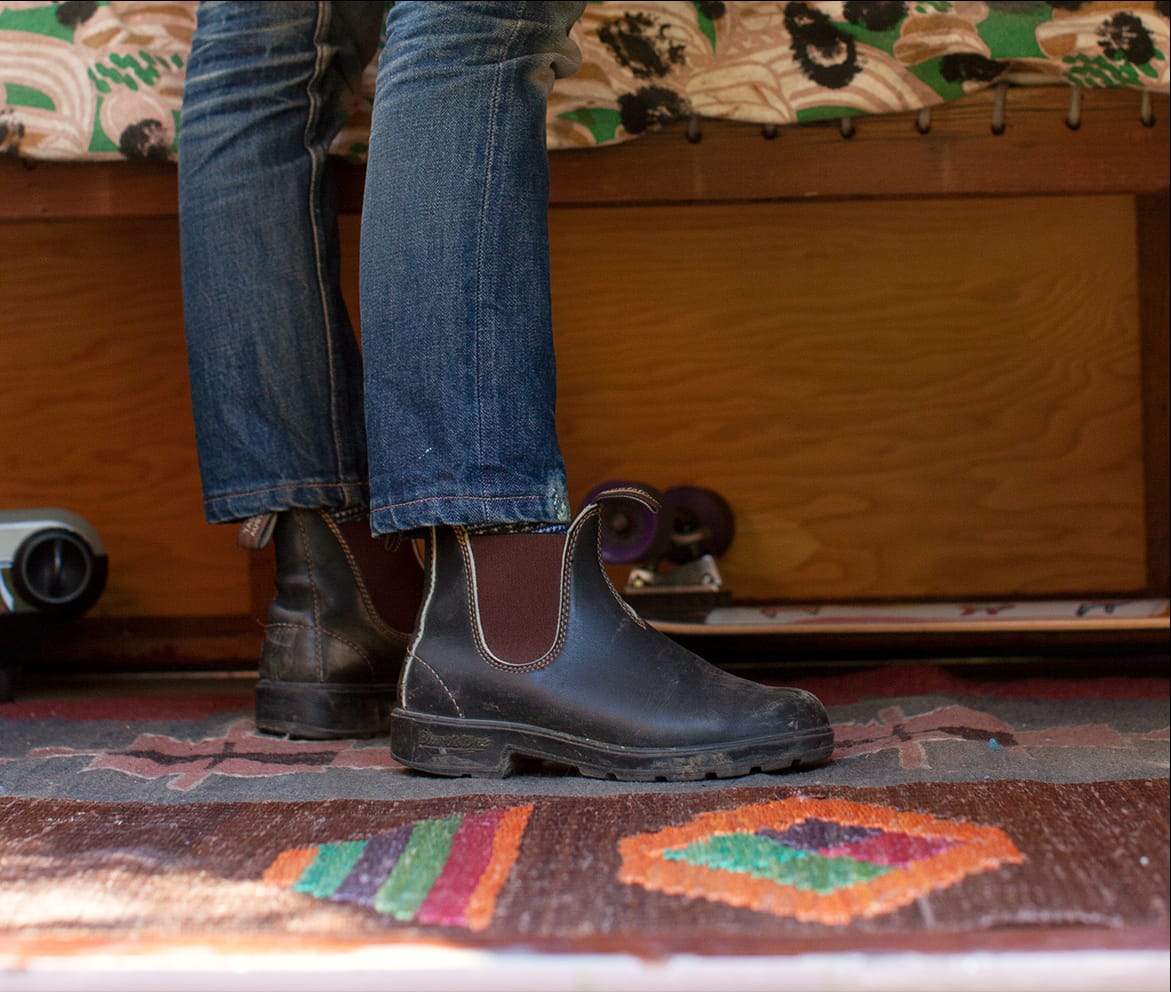 The 500 series is a universal boot that straddles dusty terrains and concrete jungles with ease. It pairs well with jeans and work shorts as it does with skirts and pants. Crafted from premium leather, for a smooth, seamless finish, it looks great, wears better and goes everywhere life takes you.