Meet Angels Collective: an artist community and creative space in Rhode Island, with kindness, empathy, and acceptance at its core. Angel Collective is home to artists of all disciplines, from painting and illustration to tattoo and body work. We're excited to partner with this incredible community of creatives to auction off two awesome Blundstone artworks. Proceeds will be donated to QTMA PVD, a local queer mutual aid fund to support members of the LGBTQIA+ community.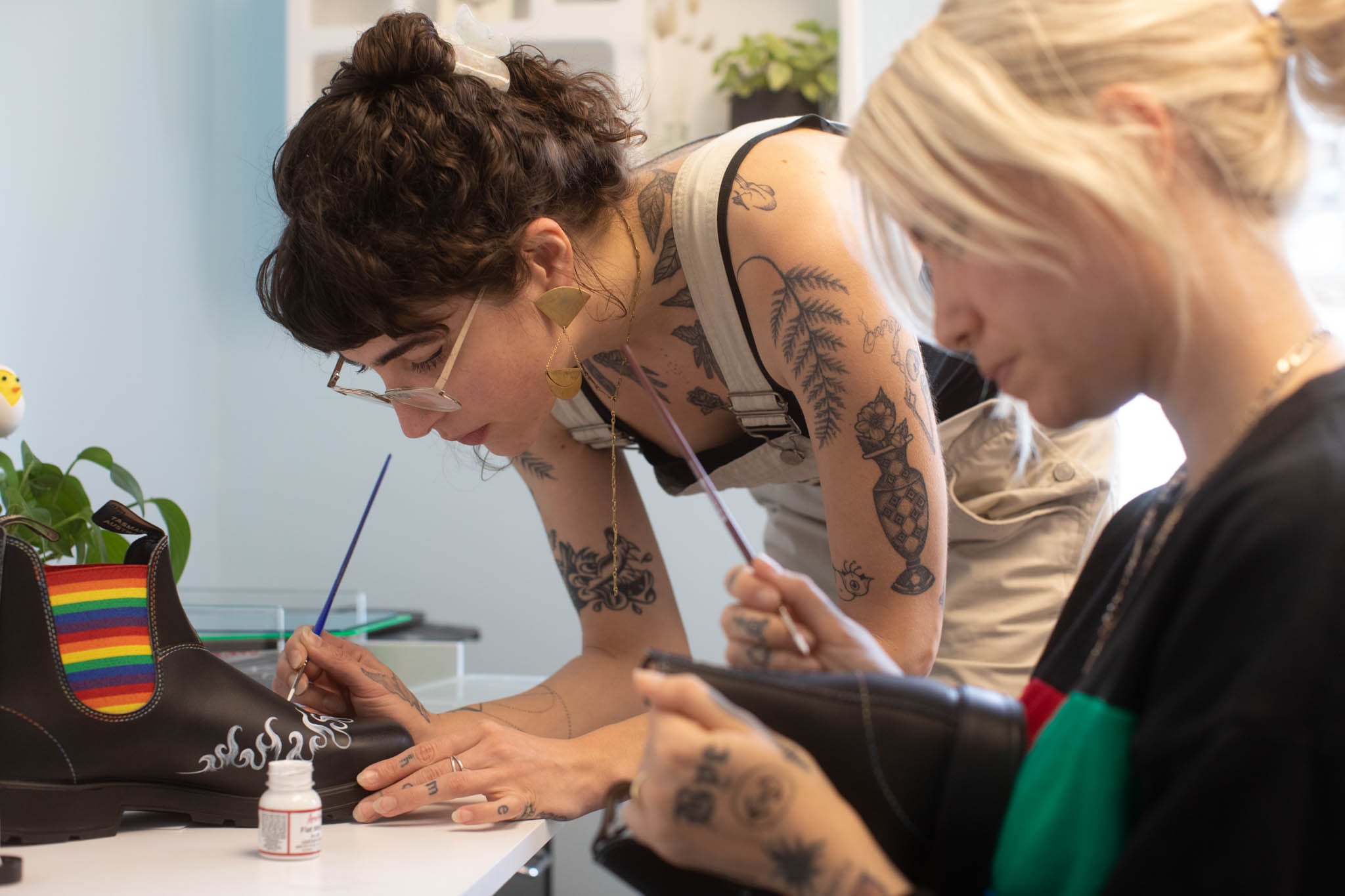 "It's great to just walk in the door and see some of the other angels working or drawing. It feels really good to just have a community; a place where respect and kindness and acceptance. We are at the forefront of all people who feel the same way about tattooing."
"Being in a collective with several other artists is wildly inspiring, it feels like a family I never knew I needed. "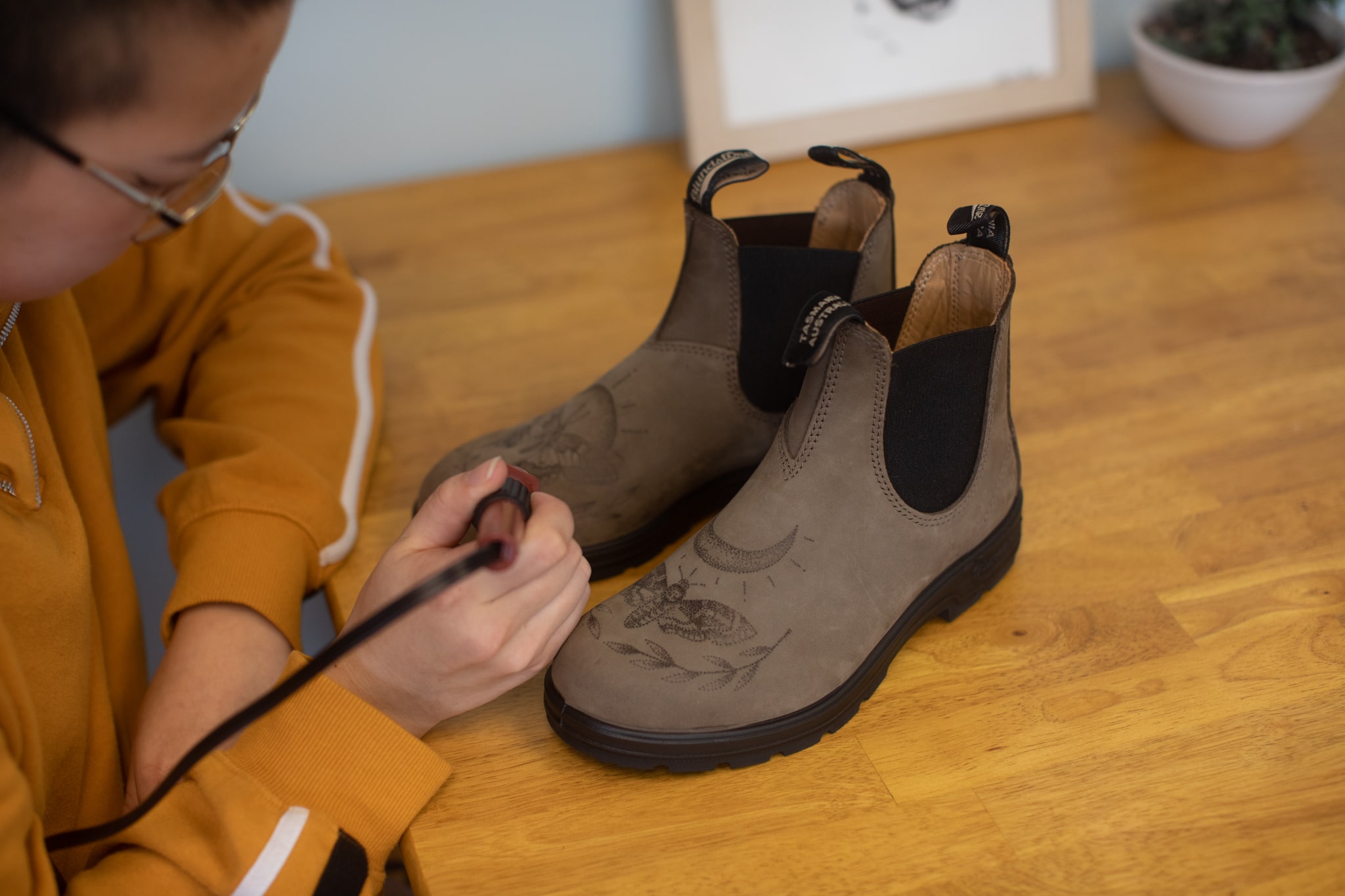 Follow us on our social channels to learn more about the amazing people that wear our boots.