---
Hisham Akira Bharoocha is a multimedia artist based in Brooklyn, New York, working across various mediums including large-scale murals, paintings, drawings, collages, audio/visual installations, and performances.
---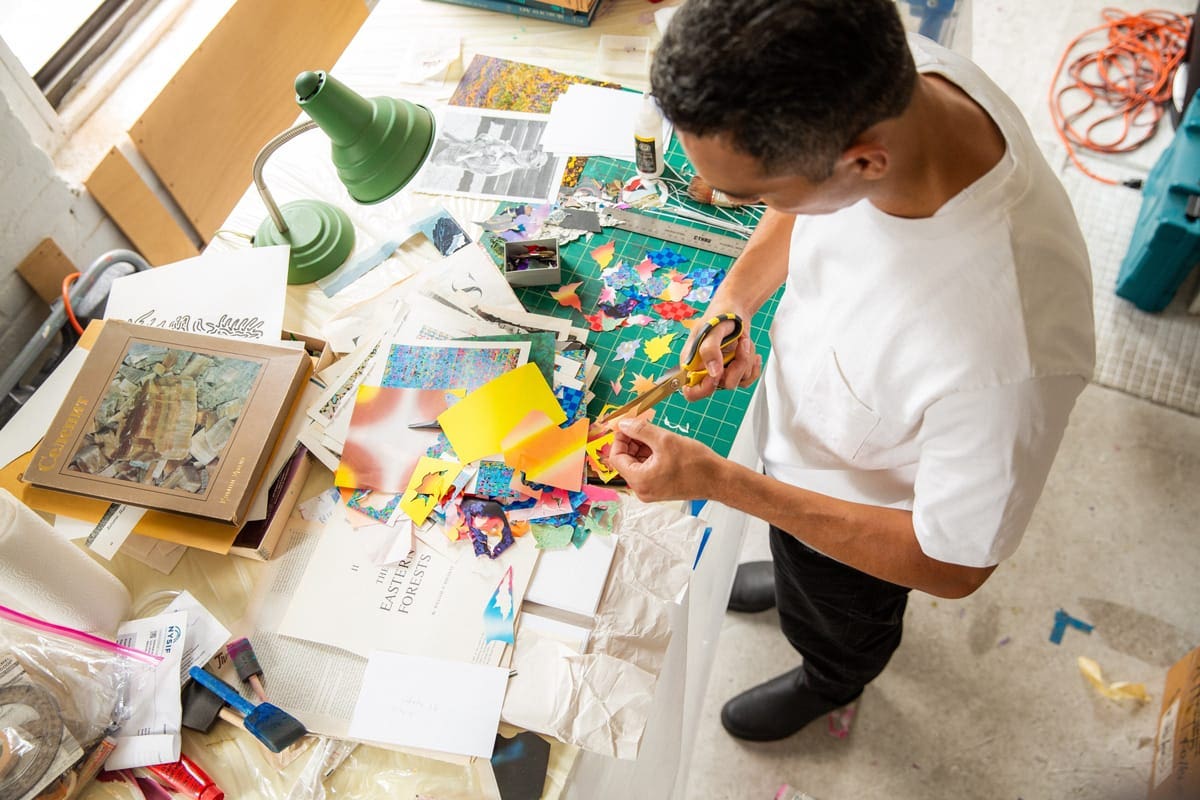 Bharoocha's work touches on the intricacies of mental architecture and self-made symbolism. His fascination begins with how the mind creates behavioral patterns based on the way a person is raised, what kind of cultural background that individual has, and what type of environment he or she is brought up in. Bharoocha's work is a visualization of the seemingly disparate connections he sees in his own mind based on his own life's story, between experiences felt through the senses, and how the mind tries to understand the world we live in. Many of Bharoocha's realizations come during meditation or dream states. He is also fascinated by psychological practices, such as free association.
In addition to being a founding member of the experimental rock group Black Dice, Bharoocha has performed in many bands touring the world, such as Pixeltan, Soft Circle, IIII, 41 Strings featuring Nick Zinner, and Boredoms. He has played prestigious venues such as the Sydney Opera House in Sydney, and ICP and the Royal Festival Hall in London, among others. Bharoocha's musical practice informs his visual work, and vice versa. When you look at his visual art, there seems to always be a rhythmic element, making the eye wander over a surface to then create a rhythm through eye movement.
---
"Repetition creates pattern, and pattern then can become a meditation. My thing is to make things that are busy, but feel really meditative and calming."
- Hisham Bharoocha
---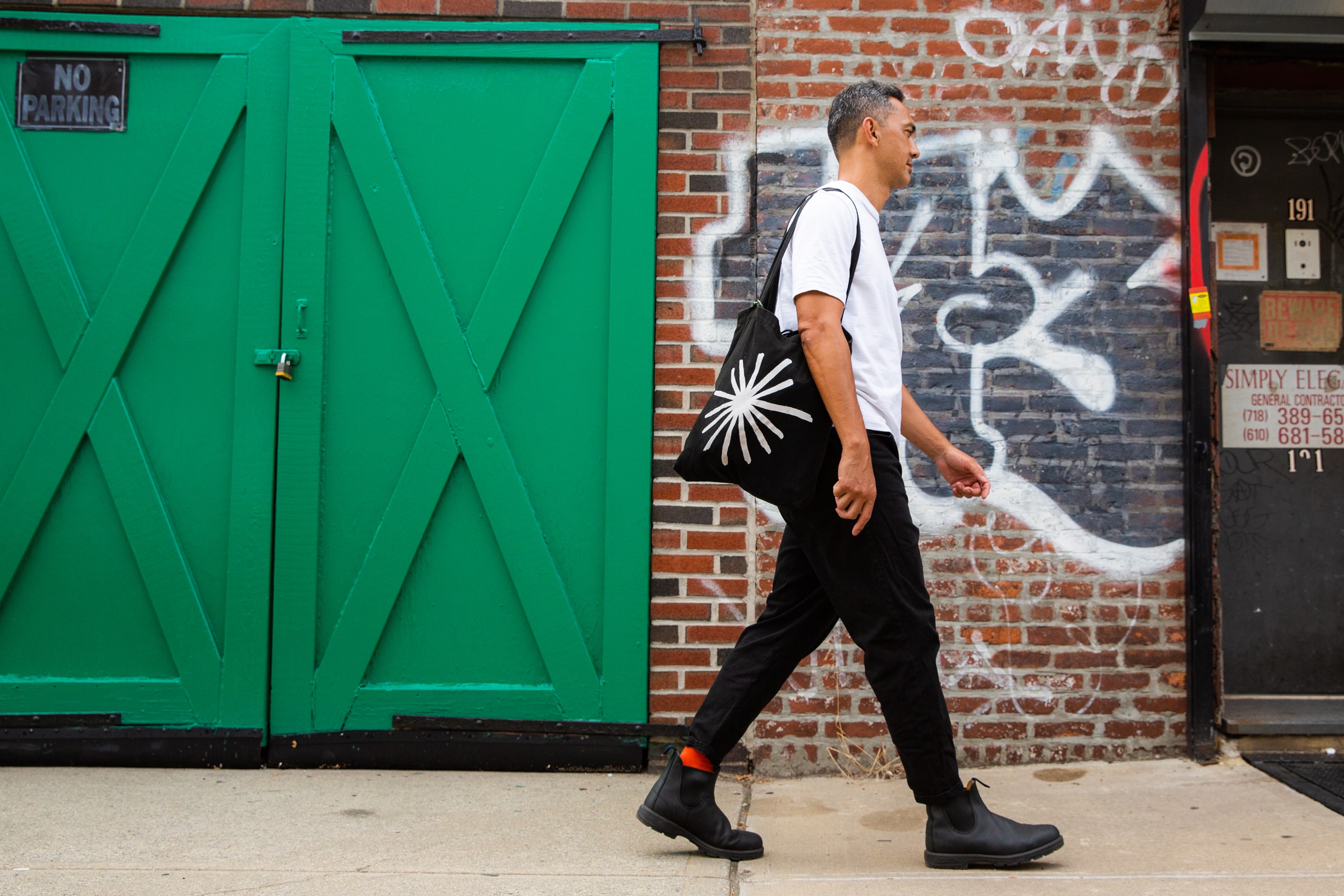 ---
"I really built off of all the different types of creative people that I've met here, and without the close proximity that you have in New York to these people, my work wouldn't be the same."
- Hisham Bharoocha
---
---
"I am very much focused on the creation of my work and learning through it. Learning more about myself or just trying to be a better human through it."
- Hisham Bharoocha
---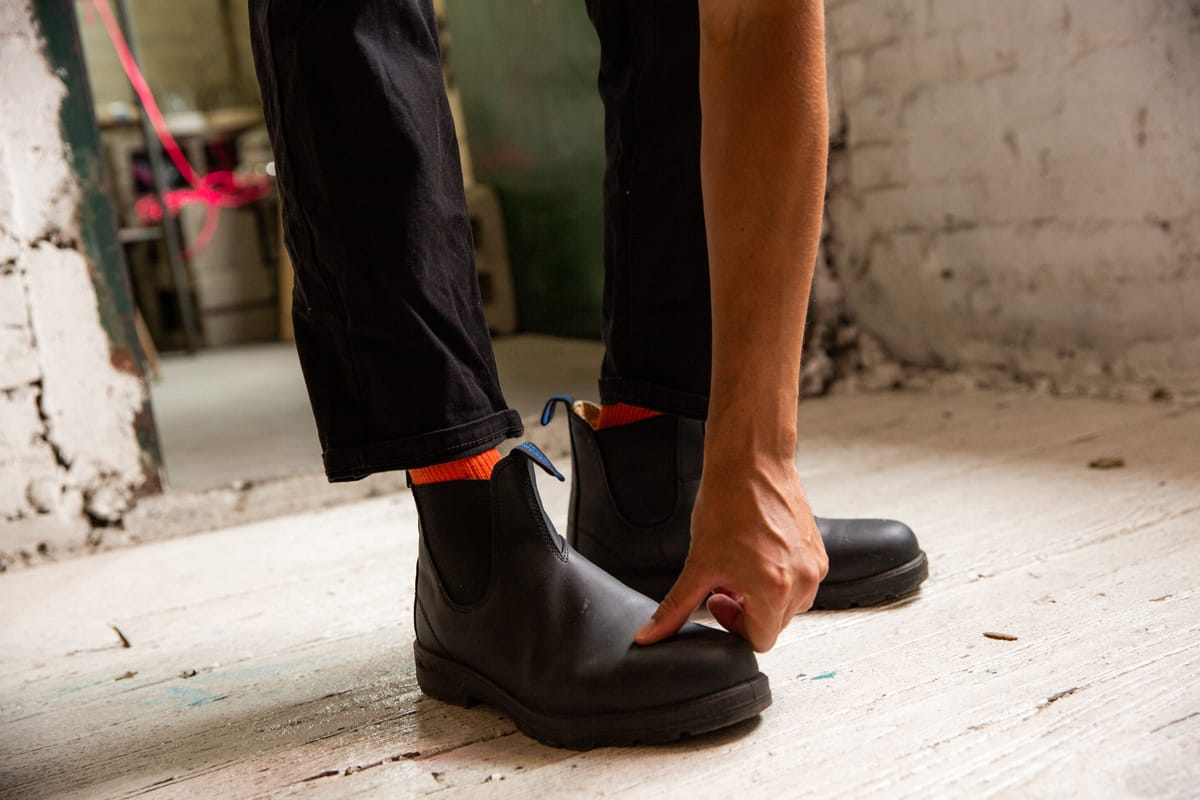 Follow us on our social channels to learn more about the amazing people that wear our boots.