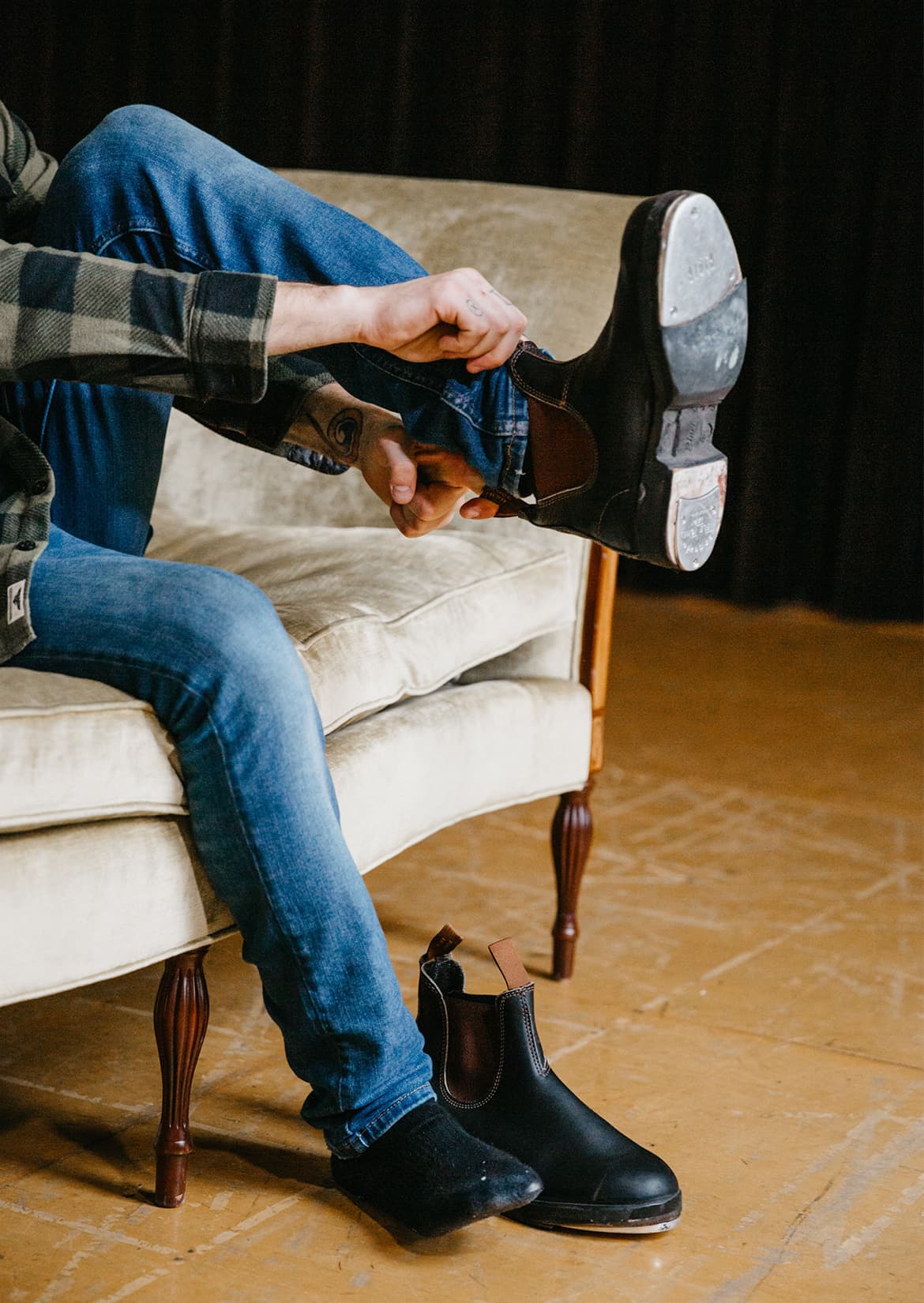 Tap Dogs is an Australian dance phenomenon. It's a high energy experience that is rugged and raw. The show is set on a construction site in the steel work town of Newcastle, Australia and the dancers perform against all challenges – water, jumping through scaffolding, all in their custom Blundstone boots.
Regular tap shoes wouldn't be able to hold up against scaffolding, metal and wood of a construction site, so the Tap Dogs took the Blundstone boot and put taps on the bottom to protect the dancer's feet. We met up with 5 of the Tap Dogs dancers to talk about their love of tap dancing and Blundstones.
---
"Dean Perry [choreographer] was originally a fitter and turner and Blundstone was his choice of boot when he was doing his trade. When he came up with the idea of the show, it was a no brainer for them to use Blundstones... if I'm going to be kicking steel and using angle grinders, lets use the toughest boot around and let's use something that's Australian made."
---
---
"The very first pair of Blundstones I had, was back in 2000, when I did my first run of Tap Dogs and I just had the Black 500. I loved it so much that I bought my own pair. I still have them back in my storage unit. And then I wore those out, re-soled those, got another pair and cause they were such a unique looking boot."
- Justin Myles
---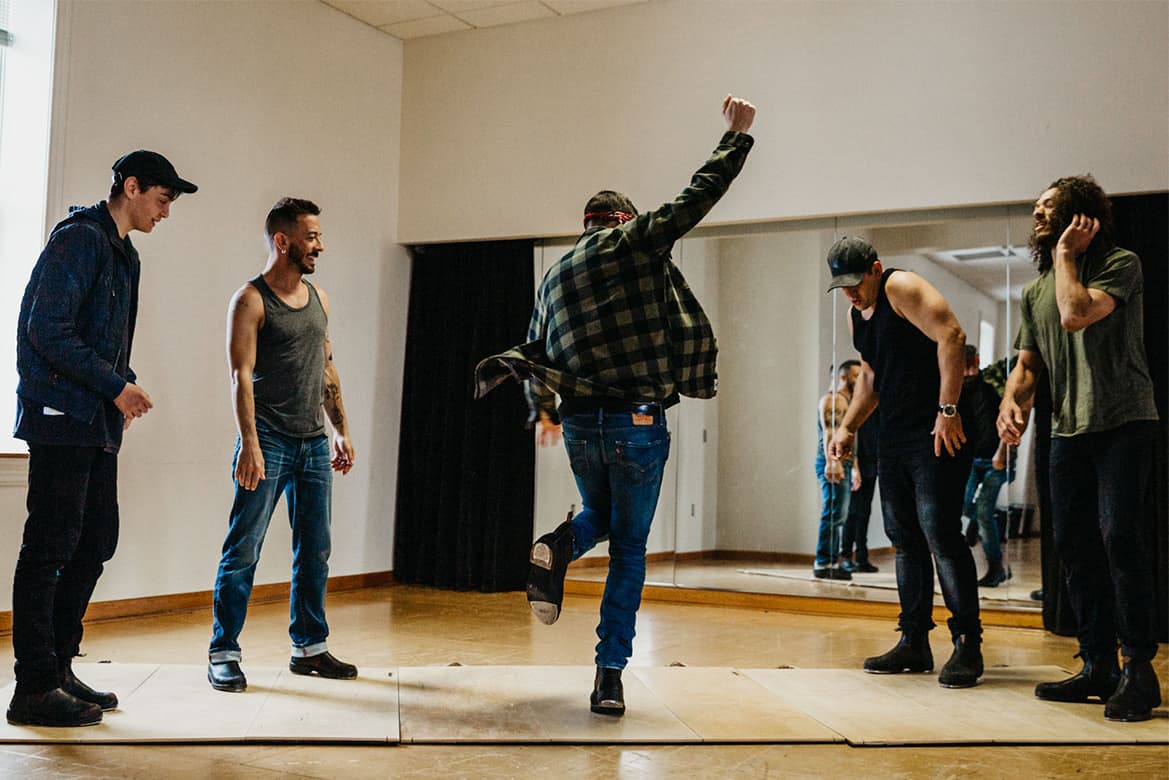 The 500 series is a universal boot that straddles dusty terrains and concrete jungles with ease. It pairs well with jeans and work shorts as it does with skirts and pants. Crafted from premium leather, for a smooth, seamless finish, it looks great, wears better and goes everywhere life takes you.